The 2006 Winners of the "UK Children's Exporter of the Year" Award!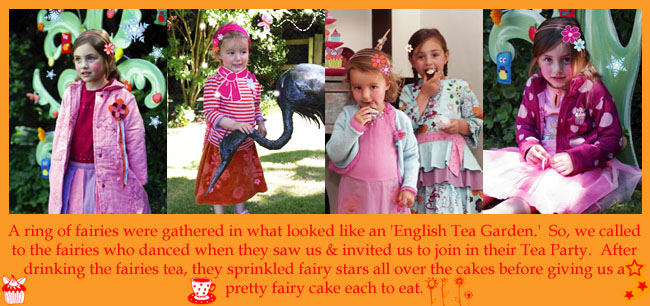 "Fairies Garden Tea Party"
Tickittyboo : Is a unique range of high quality childrenswear, mixing classical with quirky, and inspired by Tickittyboo Island and its inhabitants, the Booma!

Tickittyboo is a UK childrenswear brand from Julia Cook, former head designer for Oilily. Beautiful fabrics are central to each range ~ as well as funny prints, intricate embroidery, surprises and DETAIL.

Also central to Tickittyboo is Tickittyboo Island ~ the inspiration for each collection! Each season there is a new story, including wonderful characters which inspire the creation of each range. Some of these characters are the Boomas - the very friendly inhabitants of BooLand on the magical Island of Tickittyboo, and each garment has a special 'glow in the dark' star hidden by the Boomas especially for you to find.